The importance of maintaining baby teeth
The first set of teeth not only makes it possible for your baby to smile, eat, and speak, but they also play the critical role of serving as placeholders for the permanent teeth. When caring for your child's smile, it's essential to always keep in mind that baby teeth are just as susceptible as the permanent ones to decay. As a matter of fact, more than 50% of children develop cavities before the age of five. Beyond posing risks to the health of the involved teeth and the developing smile, untreated cavities can also affect a child's overall health and well-being.
When a "cap" or crown is required
While most cavities in children can be treated with a simple filling, a tooth with more extensive decay may require a "cap" or crown. In this way, it's possible to maintain the tooth while restoring its form and function and prevent further discomfort or problems.
Restoring teeth with strong, durable, and natural-looking white crowns
Although stainless steel crowns for baby teeth have been the standard of care for many years and still offer a sound choice for restoring a damaged back baby tooth, more attractive "tooth-colored" options are available today.
At the office of Dr. Suzanne Clift, we want your child's smile to look as good as it feels! To rebuild the form and function of a baby tooth that requires a full-coverage restoration, we place a strong, durable, and natural-looking white crown. At the same time a white crown protects the tooth from further damage; it also blends seamlessly with your child's smile. With this healthy and attractive restoration, your child can once again smile, speak, and chew with confidence and ease!
Providing skilled, compassionate care
At the office of Dr. Suzanne Clift, you can rest assured your little one's smile is in the best of hands! As a skilled and compassionate provider of care, she's well-equipped to address the unique dental needs of growing children and understands how a healthy, attractive smile contributes to their self-image and sense of well-being. For more information on our office and all the pediatric dental services we provide, give us a call today.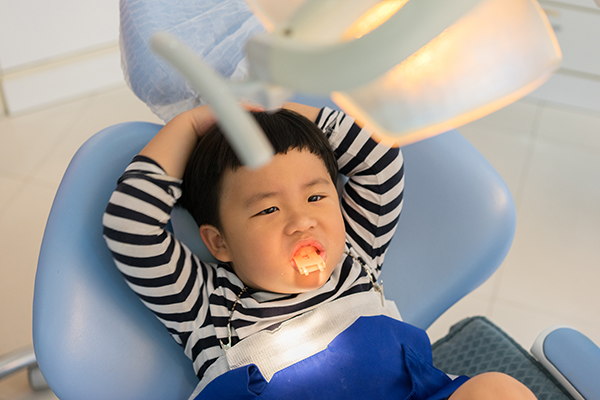 Our Location
21 Rotary Way

Vallejo
,
CA
94591
(707) 643-7654
Follow Us